Half Chevron Stitch was also difficult to stitch on my Paradise Flowers print. This stitch is better for borders than for flowers. But I gave it a try. The first flower looked better when I added Bullion knots.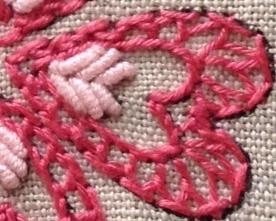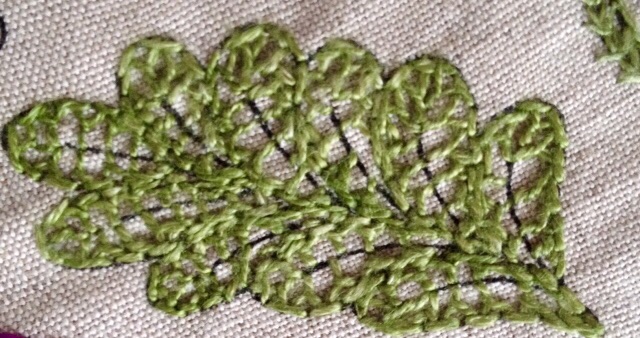 This leave looks messy and doesn't photography well. Maybe I can improve it with Stem stitch to hide the black veins. I should have used a thinner thread.
I am not proud of my previous Half Chevron stitch either. In fact I didn't even get them right. They are Crossed Half Chevron stitch.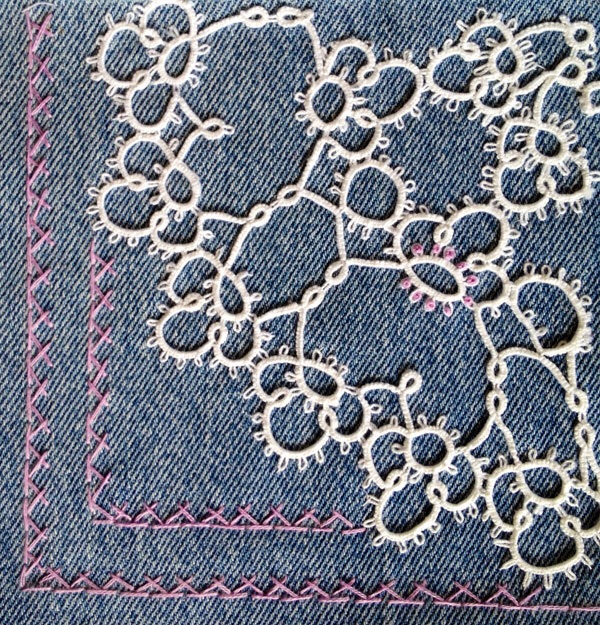 Links: