I have not been working on my TAST-cloth for almost a year now but now I am back. (I will catch up all missing stitches and date the blogposts so that they will come in the right order.)
This week's stitch is Slipped Detached Chain Stitch, aka Tulip stitch. It is a nice little stitch, easy to sew and easy to fit in amongst my Paradise Flowers from Dala-Floda. This picture will remind you of my training cloth: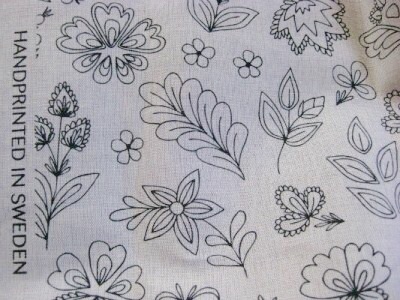 Here are some of my Slipped Detached Chain Stitches. First I started two new flowers.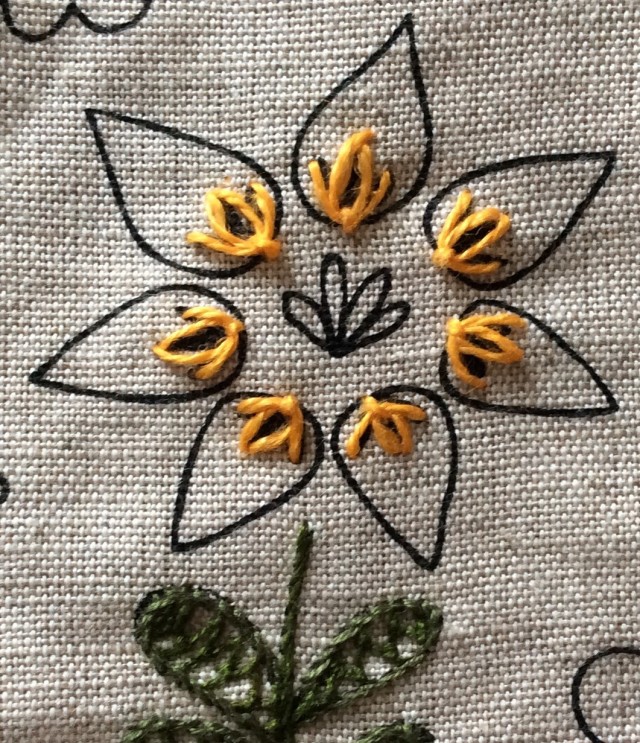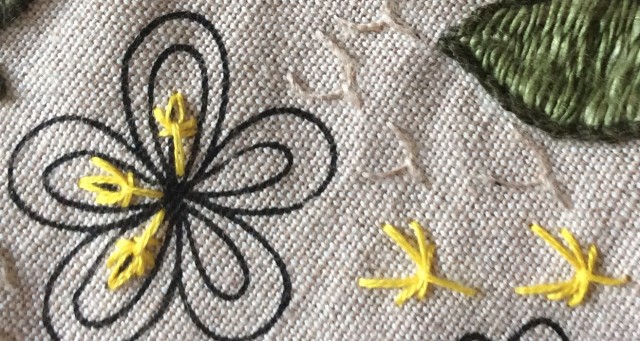 Then I tried a couple of Slipped Detached Fly Stitches.
Links:
How to make Slipped Detatched Chain Stitch.
Find out more about TAST.
Google picture search