I can not find any use for this stitch on my flower print. So I leave it behind for now. I might update this post later.
I found an example of this stitch worked on a curvy line HERE:
Updated sept 2018: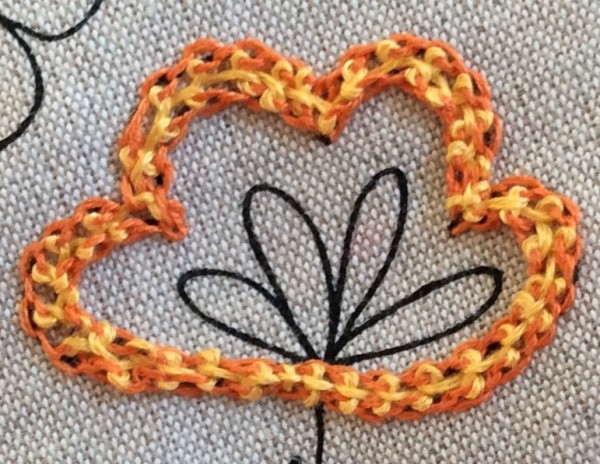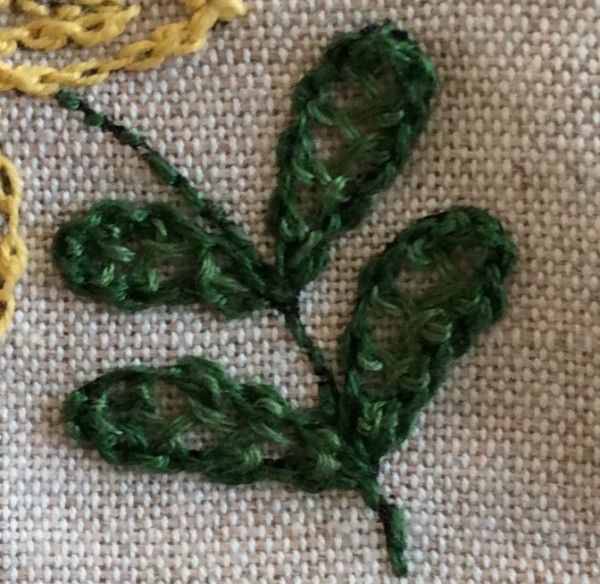 Updated June 2019:
I won't give up. Tried again with both Cable Chain and regular Chain Stitch. Difficult on curvy lines and small areas.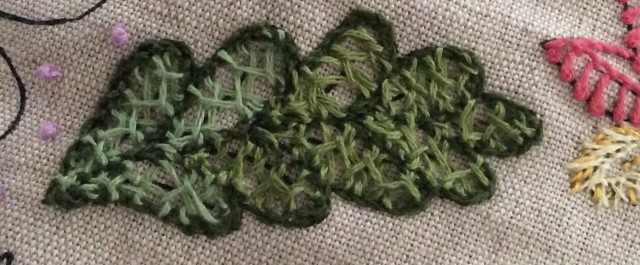 Links: