Feather Stitch is a beautiful stitch. I should use it more often. Here they are on a Crazy quilt.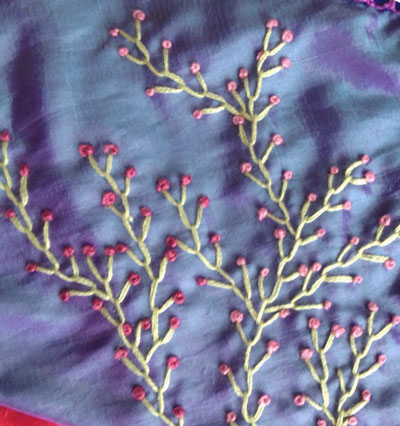 There are not many flowers on my new "Flowers of Paradise" cloth suitable for Feather Stitch. I did only a few leaves and I am not very pleased with the result.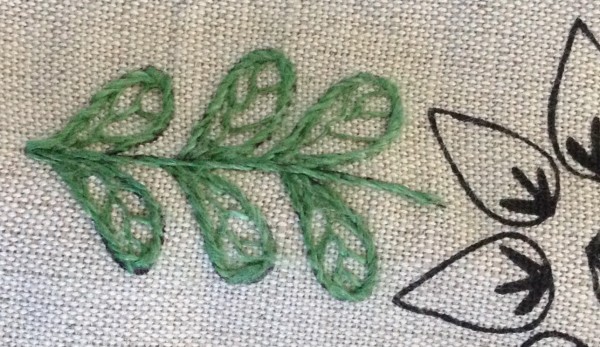 So I worked som background stitches instead, whith threads drawn from the edge of the fabric, just to add some texture.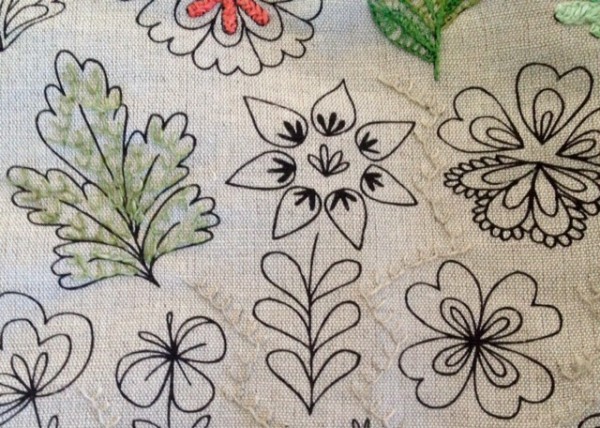 Links