I couldn't find any suitable flower or a leaf for Chevron Stitch on my "Paradise Flowers" print at first, so I made to two rows in the selvedge with threads drawn from the edge of the fabric.


But later on I tried these leaves.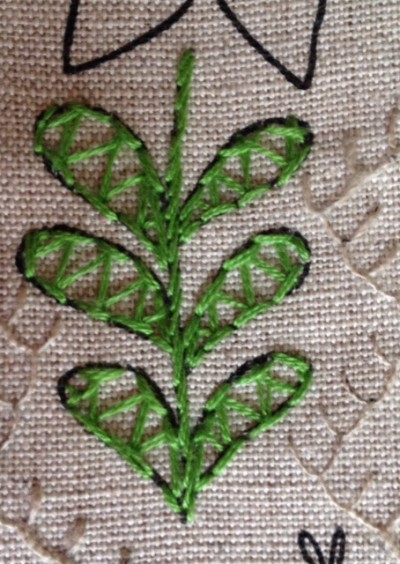 Here are previous samples of Chevron Stitch on denim swatches.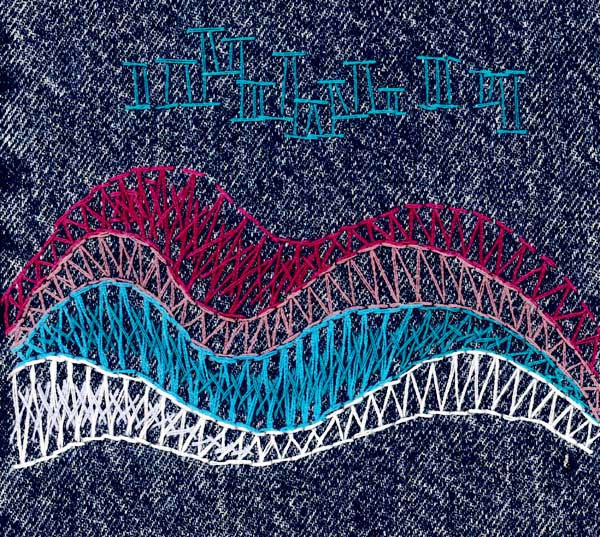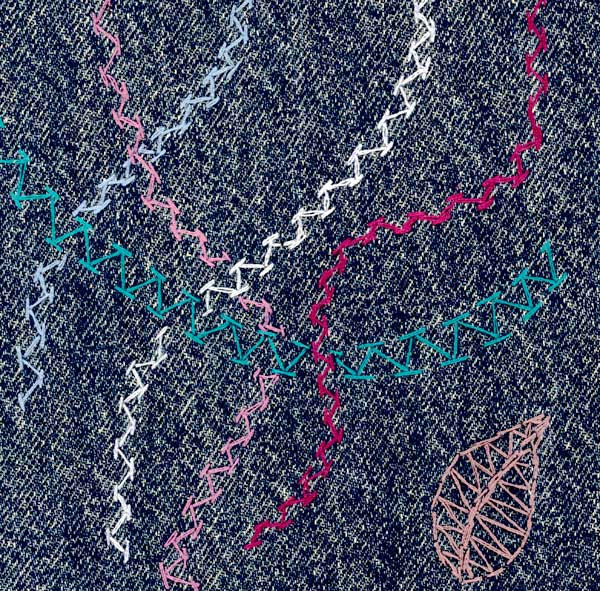 … and a top with Chevron Stitch and French Knots around the neckline.

Updated: During TAST 2018 i made new attempts at a couple of floral motives.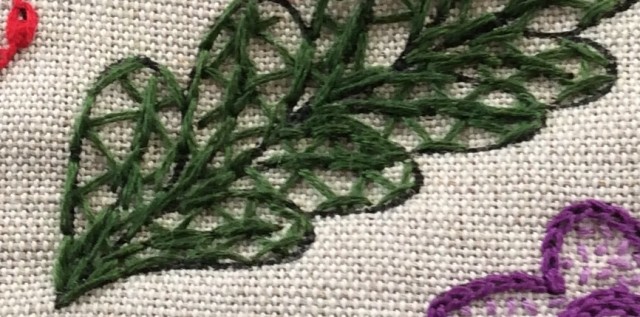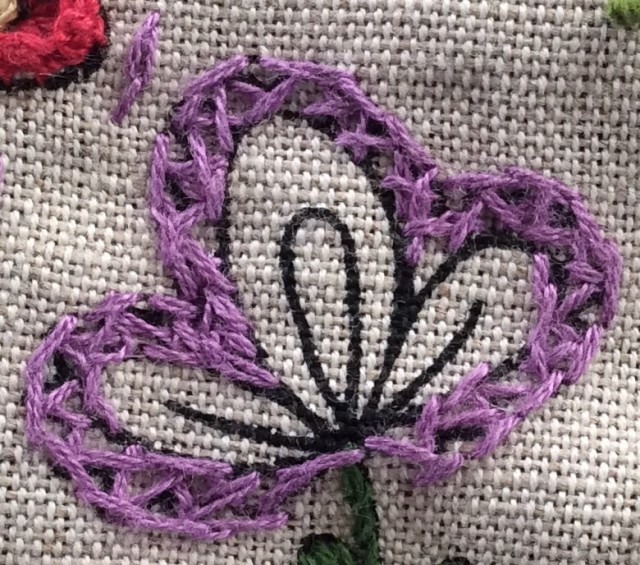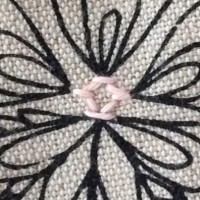 Links: