Coaching is not a stitch but rather a method  or technique. You can use whatever stitch you like to Couch down almost anything. It's much fun and there are very few limits.
On my "Paradise Flower" cloth I started by coaching down little bits of tangeled threads, cut off when fastening threads on the back side of the embroidery. The flower is then surrounded by an outline of Chain stitch.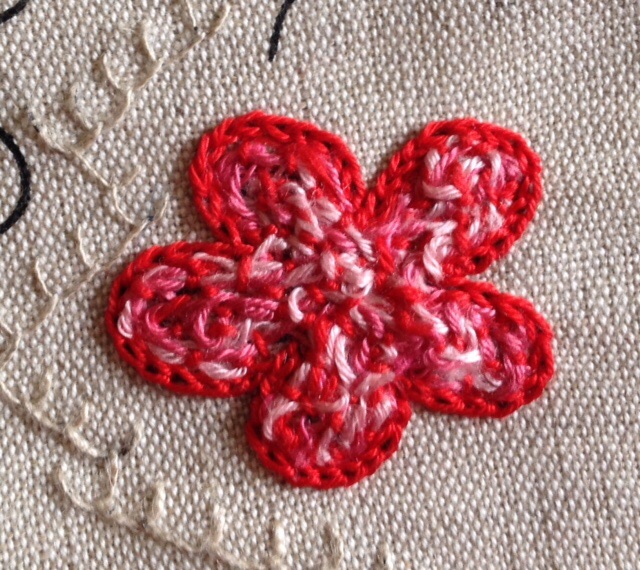 Then I tried various ways of coaching as you can see in the pictures below.
Last time I participated in TAST I made some denim swatches.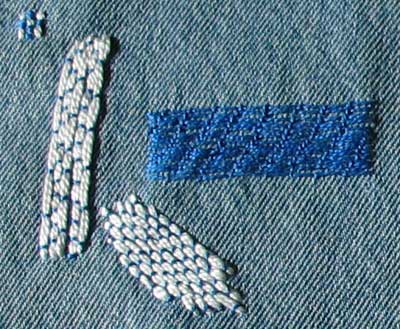 Bokhara coaching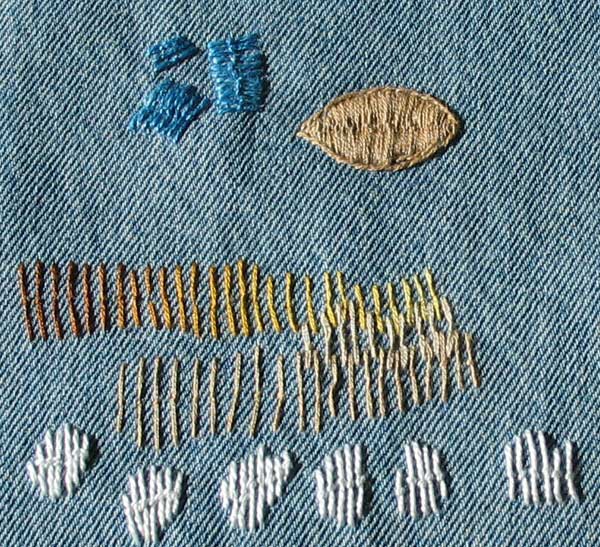 Roman coaching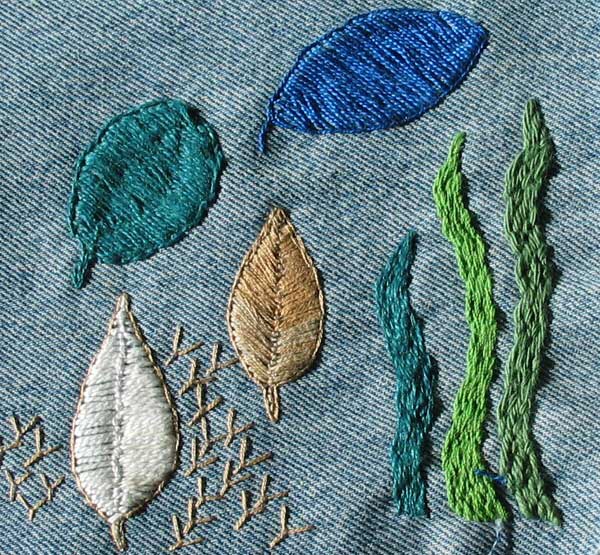 Coaching with Cross stitches.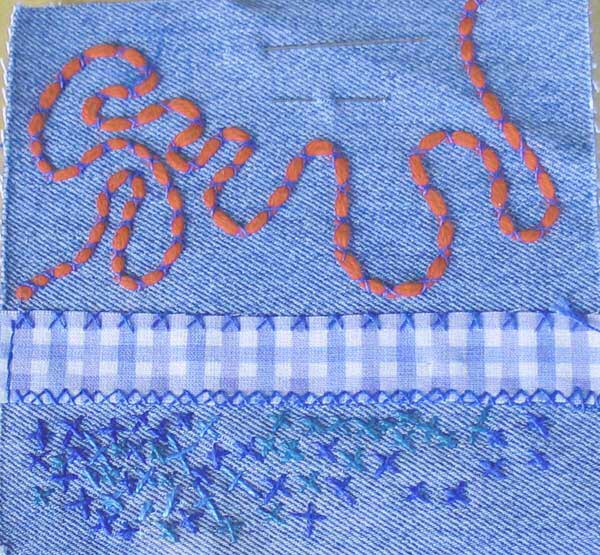 Applique fastened with coached edges. I used small pieces of sweatshirt fabric.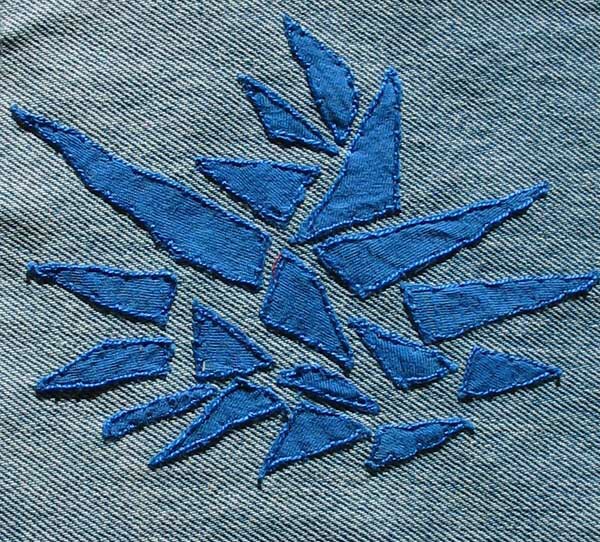 During my embroidery class at HV-School, we did coaching inspired by autumn leaves.
1. Tangled flax thread on denim.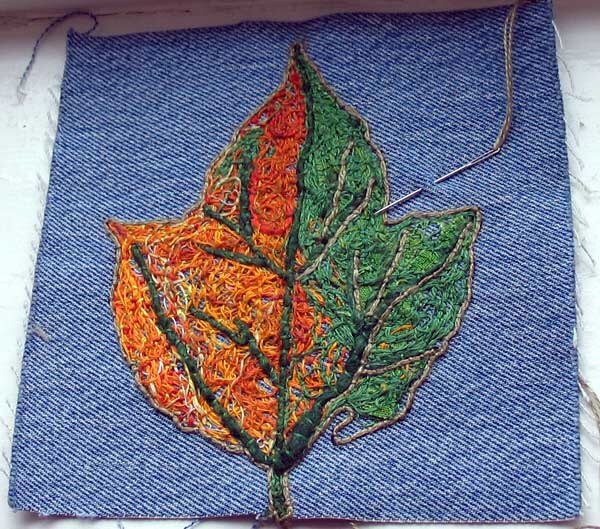 2. Coached leaves on knitting, all in wool with plant dyed yarn.
3. And finally a small swatch with goldwork embroidery.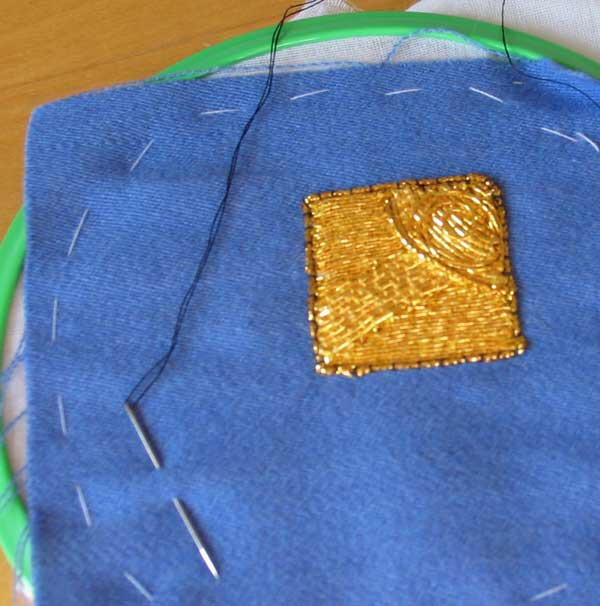 Links

Highlights week 9
Roman Stitching
Romanien Couching, YouTube