Chain Stitch is fine for lines, but also for fillings. I worked both this week.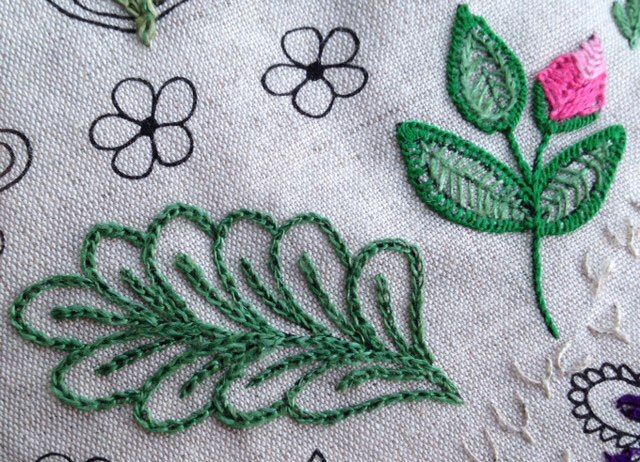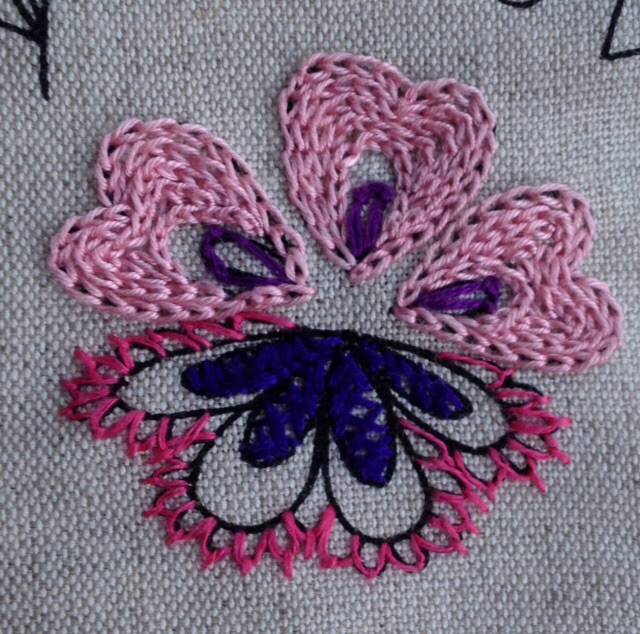 The flower above has many different stitches, Herringbone, Fly and Detached Chain Stitch. This week I added Chain Stitch.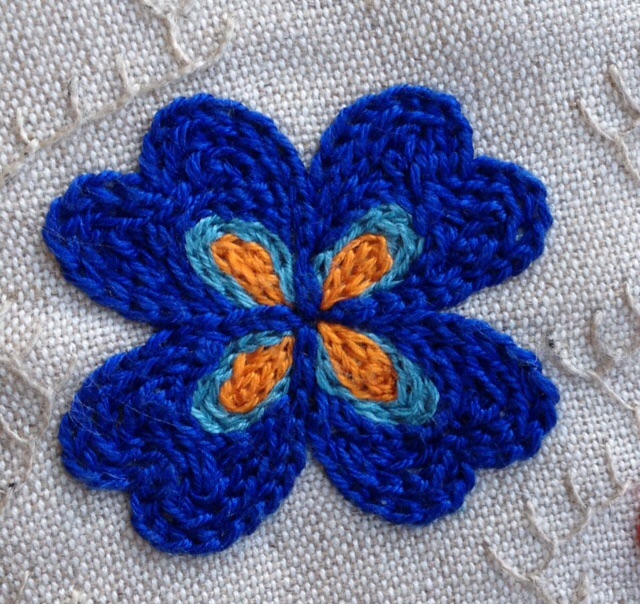 Above is a flower with Chain Stitch only.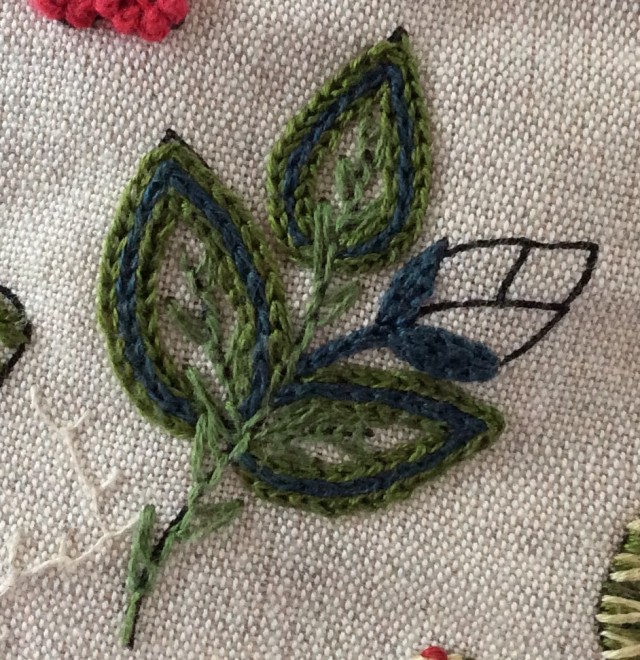 Leaves with three rows of Chain Stitch.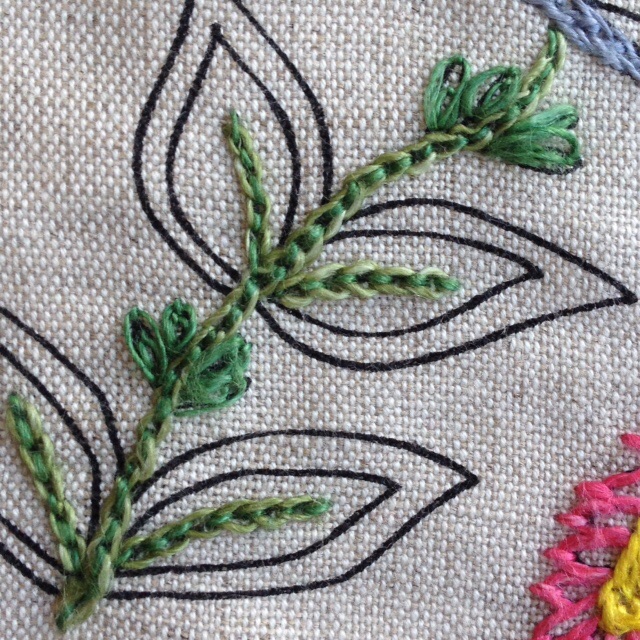 I like the combination of Chain Stitch and Back Stitch as in the stem. The little leaves are two  Detached Chain Stitches.
Then a felted ball, with Chain, Buttonhole and Herringbone Stitch.
… and a denim swatch with different threads; Herringbone, Fly, Back Stitch and French Knots.
Links